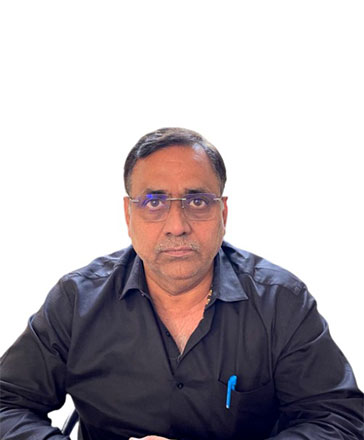 Chairman's Message
Since its inception in 1988, M/s Ajab Singh & Company (ASCO Infra) has always been a key contributor to the construction sector. Over the years, it has been proud to play a major role in the realisation of some highly prestigious projects, particularly major landmark Government projects.
We are committed to maintaining a partnership based on transparency and reliability with our clients rather than an ordinary client-contractor relationship. Our clients are fully aware that we have the skills, resources and expertise, and most importantly the ability to complete their projects to the highest standards on time and on budget.
Health, Safety, Quality and the Environment are among the most important concerns of our company and we follow strict safety regimes as well as quality procedures and strives to continuously improve our performance. We also take pride in our achievements, which we attribute to the dedication of our staff, whose exceptional skills and expertise are the key value of our company's success. Thanks to our loyal team of workers & professionals, we have succeeded in proving that we can deliver on our promises and that we can rise to significant technical challenge, as well as excel in our performance to the satisfaction of our clients.
In 2021, M/s Ajab Singh & Company (ASCO Infra) won the prestigious India & Asia book of record for fastest laying of sewerage network across multiple localities under Delhi Water Board (DJB), wherein the sewerage network comprising a length more than 249 Kilometres.
It has been a very challenging journey from the beginning of our company in 1988 until today. Having started as a small family business, we are now among the top construction companies in New Delhi-INDIA. Our major challenge today is to sustain our growth while maintaining a rigorous and conservative financial strategy.
Mr. AJAB SINGH
CHAIRMAN